About Peru...
Peru boasts some of the most spectacular and varied scenery in South America. As a true "Open-Air Museum", Peru arguably has no equal. Heir to enigmatic ancient cultures and a rich colonial tradition, enveloped by some of the richest biodiversities of Earth, renders Peru as simply fascinating. Peru is home to an array of mysterious archeological riddles such as Machu Picchu and Nazca drawings. Here one may visit the Peruvian Andes, arguably the most beautiful on the continent, are home to millions of highland Indians who still speak the ancient tongue of Quechua and maintain a traditional way of life or travel to the verdant Amazon Basin, occupying half of Peru and is one of the world's top 10 biodiversity 'hot spots' - a species-rich area of tropical rain forest. Along the coastal deserts you'll find huge rolling dunes, farmland oases and fishing villages. The landscape of Peru is as epic as its history.
A Note about Our Tours.... Peru
Please note that all of our tours are carefully selected, researched and designed in order to maximize your experience, no matter the destination, your interests or the tour selected. We employ professional Destination Specialists to design, as well as guide and lead the tour of your choice. When needed, we utilize specialized experts from a diverse background to lead special interest tours. Our published tour programs are intended as suggestions and are based on previously tried and tested programs. But we also custom-design tailor-made tours to meet your needs whatever they maybe. So come and visit Peru, the most popular destination in Latin America for some 20 years and still running ahead of the pack. Dubbed an open-air museum Peru is a destination that begs to be explored. In this vast and storied land, ancient, colonial, and modern traditions meld together for an unforgettable cultural experience. No matter the type of traveler—history buff, adventurer, or foodie—Peru offers a myriad of activities to satisfy every appetite. It's no surprise that its ancient sites, beautiful topography, and diverse ecosystem attract visitors from all over the world, making it one of the most popular destinations in South America.
So no matter your preference, interests or style, please feel free to ask us to design and quote the tour that best meets your needs and requirements. We also offer you multi-destination tour programs combining multiple countries of your choice, i.e., Peru, Ecuador and the Galapagos or any combination you deem of interest to you and or your group.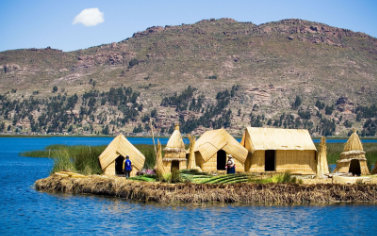 Welcome to the land of the Inca, a mysterious lost civilization. What remains are ruins of temples and ancient cities.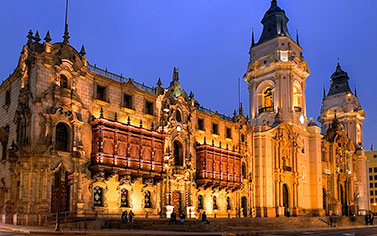 The Catholic Church in Latin America began with the Spanish colonialization of the Americas and continues through today.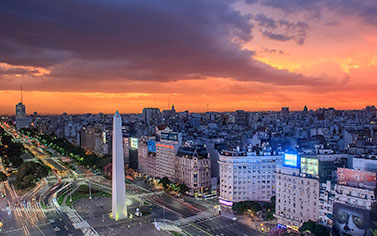 This tour was designed to introduce you the diversity of South America, visiting sophisticated Argentina, vibrant Brazil and magical Peru.
See all Peru Tours