About Argentina...
Welcome to Argentina. Boasting a rich culture and assorted landscapes, the country occupies most of the southern half of South America and is the world's eighth largest country. Here you will find some of the world's tallest mountains, expansive deserts, and impressive waterfalls, with the diversity of the land ranging from wild, remote areas in southern Patagonia to the bustling metropolis of Buenos Aires in the north. This is one Latin American country where Europeans and North Americans can feel at ease and travel relatively inconspicuously. From sophisticated Buenos Aires where the tango was born, to the remote pristine Patagonia Region, Argentina offers something for every type of visitor. This is where one may dine on what is absolutely the world's best beef, experience the Argentine "Gaucho" (Cowboy) along the rolling, fertile Pampas, rich in agriculture, sheep and cattle-grazing. Heading south you'll find vast wilderness of the Patagonia, home to shimmering lakes, Glaciers and pristine eco-systems.
A Note about Our Tours.... Argentina
Please note that all of our tours are carefully selected, researched and designed in order to maximize your experience, no matter the destination, your interests or the tour selected. We employ professional Destination Specialists to design, as well as guide and lead the tour of your choice. When needed, we utilize specialized experts from a diverse background to lead special interest tours. Our published tour programs are intended as suggestions and are based on previously tried and tested programs. But we also custom-design tailor-made tours to meet your needs whatever they maybe. So come and visit Argentina, the land of plenty. Plenty of succulent beef accompanied by plenty of fine wine, breathtaking mountains and lakes in Patagonia offering incredible Flora and Fauna, plenty of estancias with plenty of gauchos riding horses and drinking mate.
So no matter your preference, interests or style, please feel free to ask us to design and quote the tour that best meets your needs and requirements. We also offer you multi-destination tour programs combining multiple countries of your choice, i.e., Argentina, Brazil with or without Chile or any combination you deem of interest to you and or your group.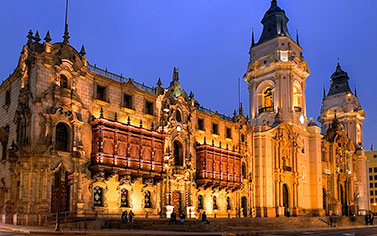 The Catholic Church in Latin America began with the Spanish colonialization of the Americas and continues through today.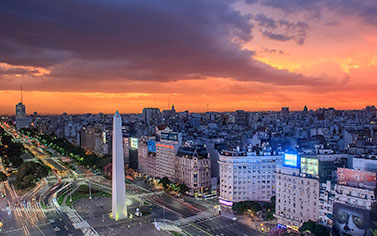 This tour was designed to introduce you the diversity of South America, visiting sophisticated Argentina, vibrant Brazil and magical Peru.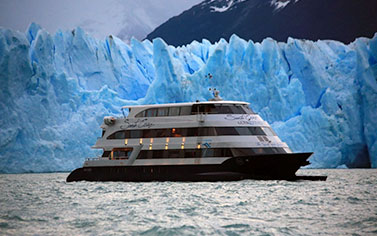 A customized tour designed to introduce you the startling diversity and beauty of Argentina while traveling in comfort and style.
See all Argentina Tours