About Costa Rica...
Welcome to the jewel of travel experience in Central America. Far from the madding crowds, rich in natural wonders and biodiversity, in a region no larger than the state of West Virginia, this small country boasts magnificent, diverse topography and is home to 20 natural parks, 8 biological reserves, and a series of protected areas that captivates visitors. This heaven on earth boasts serene beaches amid tranquil settings, jungle rivers for rafting and kayaking, and spectacular cloud and rainforests with ample opportunities for bird-watching and hiking. While Costa Rica's tourism trademark is eco- and soft adventure, it is also home to numerous charming hotels and lodges, many with a flavor of luxury. So whether sojourn through the pristine rainforest, choose horseback riding, hiking mountainous paths in the cloud forests, or guided bird-watching tours, you'll soon find why Costa Rica is often referred to as "A Sanctuary of The Mind".
A Note about Our Tours.... Costa Rica
Please note that all of our tours are carefully selected, researched and designed in order to maximize your experience, no matter the destination, your interests or the tour selected. We employ professional Destination Specialists to design, as well as guide and lead the tour of your choice. When needed, we utilize specialized experts from a diverse background to lead special interest tours. Our published tour programs are intended as suggestions and are based on previously tried and tested programs. But we also custom-design tailor-made tours to meet your needs whatever they maybe. So come and visit Costa Rica, an amazing introduction for travel to Latin America. Costa Rica has something for just about anyone. Be it an adult or child, adventure seeker or just an easy getaway. The land of "Pura Vida" simply translated, it means pure life offering abundant wild life, flora and fauna, eco-adventure of all types.
So no matter your preference, interests or style, please feel free to ask us to design and quote the tour that best meets your needs and requirements. Whether centering yourself on a surfboard or yoga mat, descending bat-filled caves or misty volcanic peaks, hiking, biking or zip lining – your only limit is your return date.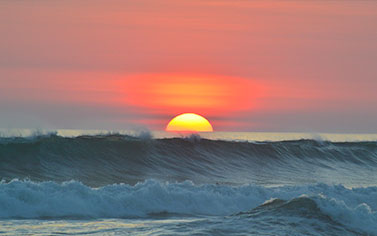 We designed this program to allow you to visit some of the more pristine beaches of Costa Rica while enjoying the local eco-diversity.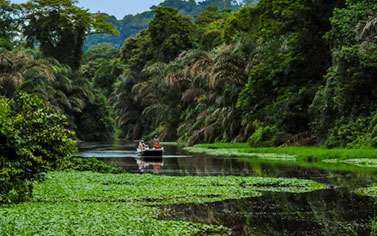 We designed this program to introduce you to the eco-diversity of Costa Rica visiting some of the most important national parks.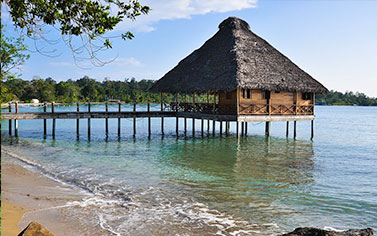 This tour combines the magic and adventure of Costa Rica and Panama, introducing you to the robust eco-diversity they share.
See all Costa Rica Tours