About Ecuador & Galapagos...
The smallest country in the rugged Andean highlands, Ecuador has an array of vibrant indigenous cultures, well-preserved colonial architecture, majestic volcanic landscapes and dense rainforest. This colorful tapestry of topography and people is presented in a country the size of the state of Nevada. Ecuador's central highlands are home to the famed volcanoes such as Cotopaxi (19,347 ft.) and Ecuador's capital city, Quito, originally an Inca city, recently declared a UNESCO Patrimonial Monument; and world renowned Indian Markets such as Otavalo. Along the eastern slope of the Andes we will find the Amazon Jungle, home to one-third of the entire Amazon bird species as well as 10 percent of the world's tree species. 600 miles west of Ecuador's mainland, the remote volcanic Galapagos Islands provided Charles Darwin with inspiration for his theory of evolution. The Galapagos National Park consists of many small islands that provide a unique and unmatched experience of landscapes and wildlife.
A Note about Our Tours.... Ecuador & Galapagos
Please note that all of our tours are carefully selected, researched and designed in order to maximize your experience, no matter the destination, your interests or the tour selected. We employ professional Destination Specialists to design, as well as guide and lead the tour of your choice. When needed, we utilize archeologists and other academic experts to lead special interest tours. Our published tour programs are intended as suggestions and are based on previously tried and tested programs. But we also custom-design tailor-made tours to meet your needs whatever they maybe. So come and visit Ecuador and the mystifying Galapagos Islands. Mainland Ecuador offers postcard-pretty colonial centers, Indian villages, Amazonian rainforest and the breathtaking heights of the Andes – a dazzling array of wonders is squeezed into this compact country. The Galápagos Islands will inspire you to think differently about the world. Five million years in the making this Archipelago of volcanic islands are home to indigenous creatures that call the islands home, many found nowhere else in the world, act as if humans are nothing more than slightly annoying paparazzi.
So no matter your preference, interests or style, please feel free to ask us to design and quote the tour that best meets your needs and requirements. We also offer you multi-destination tour programs combining multiple countries of your choice, i.e., Ecuador, Galapagos, Peru or any combination you deem of interest to you and or your group.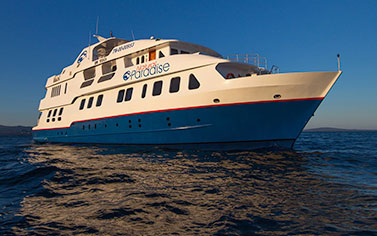 On select dates, this Galapagos Special promotion provides your clients with a VIP Ecuador excursion and a $2000 savings.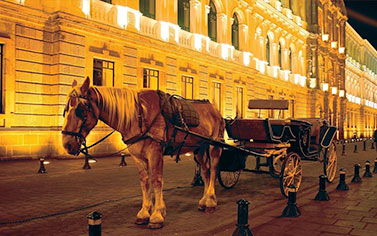 This program was designed to introduce you to Ecuador's Quito, nearby Mashpi Cloud Forest, and the wonders of the Galapagos.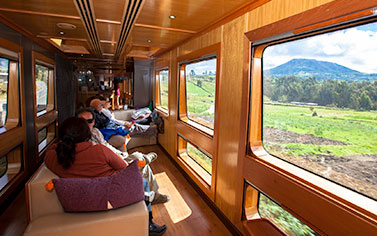 We invite you to this Ecuador land adventure aboard the Tren Crucero, offering the best means of traversing Ecuador's unique topography.
See all Ecuador & Galapagos Tours