South America Adventure Cruises
South America provides endless mysteries and breathtaking discoveries. We invite you to explore South America aboard one of the many adventure cruises offered. You may select an exotic adventure along the mighty Amazon River, or opt for the Galapagos Islands, the volcanic archipelago in the Pacific Ocean, considered one of the world's foremost destinations for wildlife-viewing. We offer cruise expeditions to remote island paradises, or the grandeur of the Panama Canal. Sail the Beagle Channel, first discovered by the HMS Beagle on its expedition around the world, carrying Charles Darwin, making his many observations about the flora and fauna of the world that provided him the data needed to write his famous Origin of Species. Or, follow in the footsteps of Portuguese sailor Ferdinand Magellan and explore southernmost regions of the Americas crossing the Strait of Magellan in his endeavor to avoid perilous Cape Horn in 1520.
A Note about Our South America Adventure Cruises...
Please note that all of our South America Adventure Cruises are carefully researched and designed in order to maximize your experience, no matter the destination, your preference, unique requirements, or type of services selected. We employ highly professional and dedicated Concierge Destination Managers to design, execute and deliver the tour of your choice. We are a team of enthusiastic travel specialists and we utilize only expert guides accustomed to delivering outside the box VIP Luxury experience.
So no matter your interests… We've Got your South America Adventure Cruises Covered!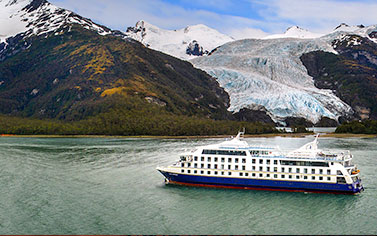 Join us on an amazing journey to the "uttermost end of the earth" on modern expedition cruise ships navigating untamed waterways at the end of earth.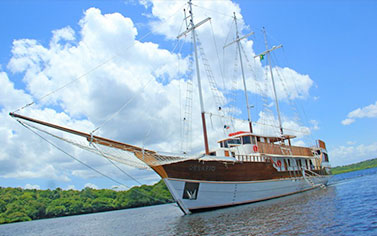 Experience Brazil's hidden treasures; the wilderness of the Amazon; charming colonial Salvador, the amazing Iguassu Falls and Rio de Janeiro.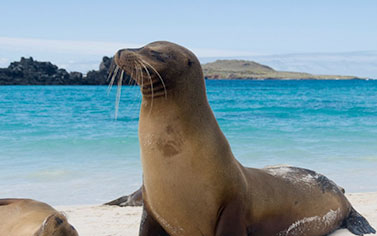 This program will introduce you to the Galapagos Archipelago of volcanic islands located 600-mile off the mainland, five million years in the making.
See All our South America Adventures Cruises