About Panama...
Panama is much more than the Canal Crossing and offers a kaleidoscope of tourist attractions sure to satisfy the most demanding travelers. Here the savvy traveler will find a wide range of tropical landscapes, including pristine beaches, rain forests, cloud forests, over 900 species of birds, 1500 species of trees and over 7000 vascular plants. Panama boasts fifteen hundred islands spanning the Caribbean and Pacific coasts, spectacularly beautiful mountains and highlands, historical sites from a rich past as an international crossroads, seven living Indian cultures and a cosmopolitan capital city with a non-stop nightlife, yet within ten minutes from, and with easy access to National Parks and open wilderness. From eco and soft-adventure programs, to birding, snorkeling and deep-sea fishing or just plain fun, Panama , without a doubt is a real tropical paradise for nature's lovers and outdoors' adventurers. So as the locals like to say… come and Catch the Excitement!
A Note about Our Tours.... Panama
Please note that all of our tours are carefully selected, researched and designed in order to maximize your experience, no matter the destination, your interests or the tour selected. We employ professional Destination Specialists to design, as well as guide and lead the tour of your choice. When needed, we utilize archeologists and other academic experts to lead special interest tours. Our published tour programs are intended as suggestions and are based on previously tried and tested programs. But we also custom-design tailor-made tours to meet your needs whatever they maybe. We invite you to visit Panama, a diverse country uniquely situated on the isthmus linking Central and South America. The Panama Canal, a famous feat of human engineering, cuts through its center, linking the Atlantic and Pacific oceans to create an essential shipping route. In the capital, Panama City, modern skyscrapers, casinos and nightclubs contrast with colonial buildings in the Casco Viejo district and the rainforest of Natural Metropolitan Park. Boasting 1,550 miles of coastline, with over 500 islands, mountainside from seaside in less than an hour.
So no matter your preference, interests or style, please feel free to ask us to design and quote the tour that best meets your needs and requirements. We also offer you multi-destination tour programs combining multiple countries of your choice, i.e., Panama, Costa Rica or any combination you deem of interest to you and or your group.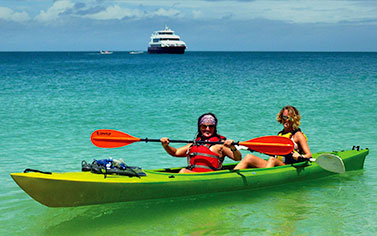 Explore the natural beauty of Panama, traversing the Atlantic and Pacific oceans aboard the MV Discovery Expedition Cruise.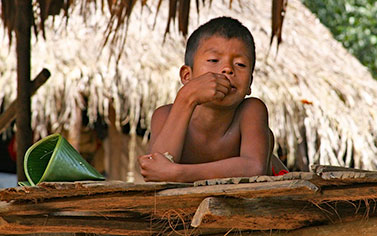 Panama boasts hundreds of islands spanning the Caribbean and Pacific coasts, spectacularly beautiful mountains, highlands and historical sites.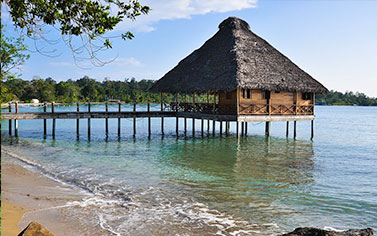 This tour combines the magic and adventure of Costa Rica and Panama, introducing you to the robust eco-diversity they share.
See all Panama Tours