About Colombia...
Welcome to Colombia, South America's best-kept secret. For decades the country was torn apart by a drug war and conflicts with leftist groups. But travel to Colombia today is safe and is making a major comeback. This is a land of soaring Andean summits, unspoiled Caribbean coast, enigmatic Amazon jungle, cryptic archaeological ruins and cobbled colonial communities. Colombia has something for everyone. Colombia's equatorial position affords it unmatched diversity of landscapes. A slight shift in altitude takes you from sun-toasted Caribbean sands to coffee-strewn, emerald-green hilltops in the Zona Cafetera. Continue to climb and there's Bogotá, the bustling cradle of Colombia and third-highest capital city in the world. Throw in another few thousand meters and you find snowcapped peaks, high-altitude lakes and the eerie, unique vegetation of the páramo. The bottom drops out as the Andes give way to Los Llanos, a 550,000-sq-km swath of tropical grasslands shared with Venezuela, often called the Serengeti of South America.
A Note about Our Tours.... Colombia
Please note that all of our tours are carefully selected, researched and designed in order to maximize your experience, no matter the destination, your interests or the tour selected. We employ professional Destination Specialists to design, as well as guide and lead the tour of your choice. When needed, we utilize archeologists and other academic experts to lead special interest tours. Our published tour programs are intended as suggestions and are based on previously tried and tested programs. But we also custom-design tailor-made tours to meet your needs whatever they maybe. So come and visit Brazil, the largest and most populous country in South America. The country's great natural beauty and biodiversity is on display from the northern cities of Fortaleza and Manaus in the Amazon rainforest to Porto Allegre in the south. The breathtakingly picturesque, cosmopolitan coastal city of Rio de Janeiro vies with business-driven Sao Paulo as leading hubs of Brazil's economic dynamism.
So no matter your preference, interests or style, please feel free to ask us to design and quote the tour that best meets your needs and requirements. We also offer you multi-destination tour programs combining multiple countries of your choice, i.e., Brazil, Argentina with or without Chile or any combination you deem of interest to you and or your group.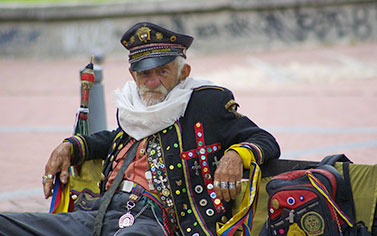 Rising like a phoenix from the ashes of its conflict-riddled past, Colombia is experiencing a tourism renaissance unlike any other destination.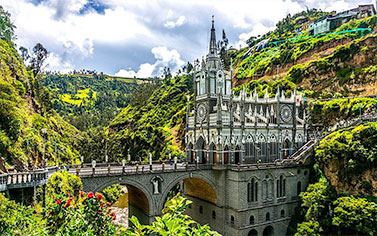 Colombia is a devout country with religious architecture that reflects its history and diversity, home to impressive historical churches.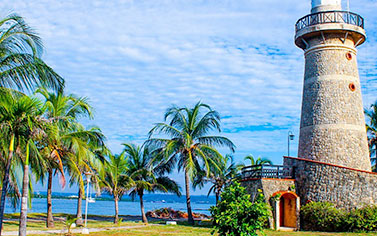 Colombia has risen from its dark past and re-emerged as one of the world's most coveted international destinations.
See all Colombia Tours