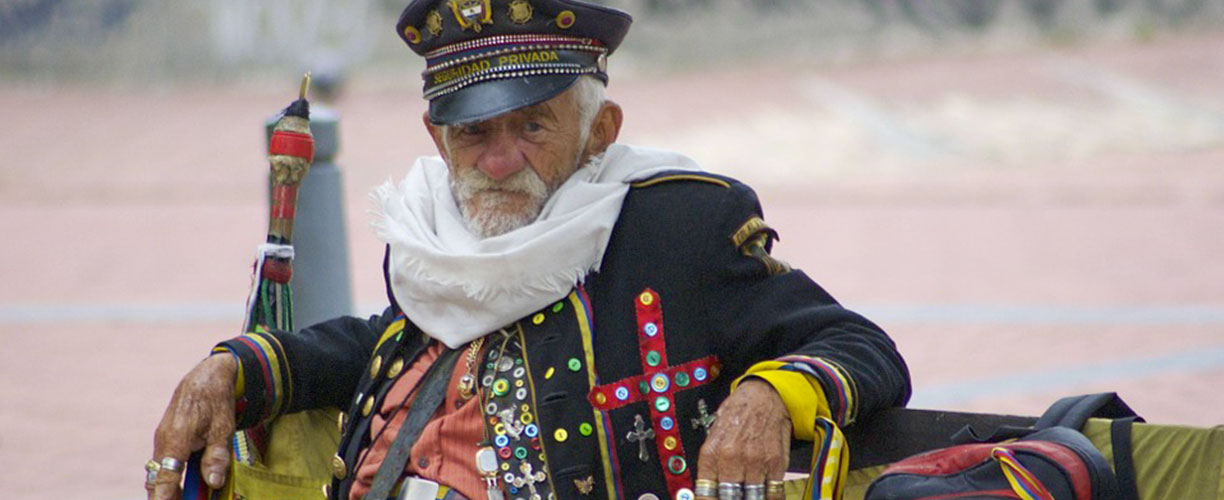 VIP Colombia Highlights
Overview / Highlights
9 NIGHTS / 10 DAYS
Welcome to magical Colombia. Rising like a phoenix from the ashes of its conflict-riddled past, Colombia is experiencing a tourism renaissance unlike any other and quickly climbing to the top of everyone's travel list. Colombia's equatorial position provides diversity of landscapes and wide range of climates, rendering Colombia as one of the most biodiverse regions on earth. Colombia might not have quite the culinary reputation of other Latin American countries such as Mexico or Peru, but it is a surprisingly rich culinary destination and has been tipped by many media outlets recently as an up-and-coming foodie destination. From the excellent gourmet restaurants of Bogotá and Cartagena to the unusual regional cuisine of the Amazon, here are the best spots for foodies to visit in Colombia. You're invited to experience Columbia on this introductory VIP tour, visiting Bogotá, the sprawling, high-altitude capital, featuring colonial-era landmarks and culture. We also visit Medellín, capital of Colombia's mountainous Antioquia province, dubbed the "City of Eternal Spring" for its temperate weather. And no visit to Colombia is complete without Cartagena, the undisputed queen of the Caribbean coast, a historic city of superbly preserved beauty lying within an impressive 15-miles of centuries-old colonial stone walls.
Countries

Colombia

Cities

Bogota, Villa de Leyva, Cali, Popayán, Ipiales
Tour Program Summery Outline

Day 1 : Arrive in Bogotá
Day 2 : Bogotá (Salt Cathedral & Usaquen)
Day 3 : Bogota (City, Monserrate Hill & Paloquemao)
Day 4 : Bogota / Medellin (City tour & Metro Cable)
Day 5 : Medellin (Peñon & Guatapé)
Day 6 : Medellin / Cartagena (Real food and people; dancing & Chiva's Tour
Day 7 : Cartagena (City Tour & Gastronomic activity)
Day 8 : Cartagena (Boquilla Mangrove & Getsemaní Walking Tour)
Day 9 : Depart Cartagena

Click   icon to enlarge map to full screen view and back 

Features

3-night accommodations at the Sofitel Victoria Regia, Bogota
2-night accommodations at the Hotel NH Collection Medellin Royal
3-night accommodations at the Sofitel Santa Clara Hotel
All transfer as per the tour program
Breakfast daily
Additional meals per itinerary (B=Bkfst, L=Lunch, D=Dinner)
Zipaquira's Salt Cathedral & Usaquen





City Tour with Monserrate Hill & Paloquemao
Medellin City & Metro Cable tour
Medellin (Peñon & Guatapé
Cartagena City Tour & Gastronomic activity
Cartagena Boquilla Mangrove & Getsemaní Walking Tour
Private half-day Tour to Boquilla Mangroves and Getsemaní
Private 2-hour walking tour Real Food, Real Places & Real People, includes typical snack tasting.
Hotel taxes and services charges
English speaking guide
Interest
Adventure / Beaches / COSMOPOLITAN CITIES / CULINARY /Cruises / Cultural / ECO TOURS / FAMILY ADVENTURES / FLORA / Historical / LUXURY / Nightlife
Day 1: Arrive in Bogotá
Welcome to Bogota, Colombia's capital city, home to approximately 8 million people; it is a cosmopolitan center of sophistication and has become an epicenter of business, politics and entertainment. Originally Santa Fé de Bogotá, the city was founded in 1538. The name was shortened to Bogotá after independence from Spain in 1824 and was called that until recently when the original name was reinstated as Santafé de Bogotá. The city has been transforming itself into a surprising tourist destination and welcoming city. Bogotá offers a thriving nightlife, superb al fresco dining and bar culture as well as international shopping.

Meeting services upon arrival and transfer international airport to the Hotel Sofitel Bogotá Victoria Regia, a 5-star hotel designed by the prestigious Colombian architect Miguel Soto boasting a fine blend of elegant and modern French style combined with local features, mixing the classic and the contemporary. The hotel is situated on a quiet street in the exclusive area of La Cabrera, Zona T, in the North of Bogota with ease of access to the city's major business and financial centers as well as the best art galleries, restaurants and renowned Colombian and international designer shops.
Overnight at Sofitel Victoria Regia.
Upgrade to Four Seasons upon request


Day 2: Bogotá (Zipaquira's Salt Cathedral & Usaquen)
This visit begins with a panoramic view of the city and the vast plateau of the northern area of Bogotá. You will arrive to the small town of Zipaquirá where you will take an underground tour to discover the famous Salt Cathedral. There you will have the opportunity to experience the extraordinary architecture and engineer of this remarkable underground mine. This cathedral was carved inside an active salt mine formed 250 million years ago, under the Halite Mountains. Here you will find 14 small chapels that represent the Stations of the Cross and Jesus Christ's crucifixion, a sanctuary and a main cathedral. Although this is a popular tourist destination to be visited, this is also a place of pilgrimage for the local community. We continue to visit the town of Zipaquirá which was founded on 1600 and still conserves its colonial heritage. Stop at the main square, where you will find whitewashed houses decorated with olive-green trim and base as well as the most important municipal buildings.

After Zipaquirá, you will be taken to the Zona Rosa. This is a unique and distinguished area that offers nice restaurants, cafes, bars and clubs. This is the perfect place for a romantic dinner, a friend gathering or a business meeting. Additionally, it is considered as one of the most exclusive shopping areas, assembling the best international and national fashion designer's boutiques. There will be time to walk, visit the area and take some pictures.

Afterwards you will visit "La Plaza de Andrés", owned by Andrés Carne de Res. The concept of this plaza reminds us of a typical marketplace, since it is divided in 6 big stations; each one specialized in different kinds of food. You can find breakfast and soups, calentados (typical Colombian breakfast), sandwiches, burgers, chicken specials, arepas, fried plantains, meat specials, charcuterie and delicatessen products, seafood and ceviches, crepes and waffles, salad bar, popcorn, cotton candy, bakery products, desserts, juices and fruits. This is a very colorful place; the decoration is lively, simple and is an ideal place to visit with family and friends. You will have the opportunity to try our famous "arepa de choclo", a mixture of corn flour, milk and sugar that turns into an irresistible sweet griddle corncake served with cheese.

You will be able to enjoy a delicious beer made by a local brewery company called Bogotá Beer Company. This brewery produces beers inspired in the classic European style, which are made from malted barley, water and hops. This is one of the few pubs that makes and offers local beer in Bogotá, and its brews are known by their freshness and excellent quality. This neighborhood bar will amaze you with its different types of beers, such as: cream ale, pale ale, kölsch, lager, witbier, English porter, English stout and IPA, among others.

The tour continues to the 93rd Street Park. A recreational and commercial park located up north of the city with a beautiful view toward the mountains. It is a lovely place to walk around and a great place to find excellent restaurants and nightlife. It's also one of the best places for a picnic surrounded by nature and green atmosphere right in the middle of the city.

Finally enjoy a visit to Usaquén, a trendy foodie hotspot. Asian fusion eateries, upscale French bistros and mellow garden cafes cluster around Usaquén Park, the district's focal point, while brewpubs and chic cocktail bars keep the scene buzzing until late. Crowds gather on Sundays for the Usaquén flea market, featuring street musicians, puppet shows, gourmet food stands and stalls selling handmade jewelry to local coffee beans. This ancient village was founded in the XVI century. However, Usaquén has since been swallowed up by the expanding city of Bogotá. Located in the northeast, this old colonial district conserves its essence and style and throughout the years has become a popular attraction for local and foreign tourist.

You will have the opportunity to walk through the narrow-cobbled streets and observe the beautiful houses with exceptional architectural value, multicolored facades and gardens. Feel embraced by the bohemian atmosphere of this neighborhood full of restaurants, cafes, bars, shops and local handcrafts.

At the end of the tour, you will have a chance to taste one of Colombia's typical sweets, "the roscón". It is sweet bread with filling inside; soft in the center and crunchy on the top. The traditional fillings are arequipe and guayaba, but at La Rosconería you can find all kinds of fillings. You will see roscones with peaches, English cream, passion fruit and chocolate chips, lemon and marshmallows, cinnamon, baileys cream, hazelnut cream and strawberries, apple with nuts, and these are just a few to mention. You will be delighted with this popular and traditional dessert which is the perfect snack to end the evening.
Overnight at Sofitel Victoria Regia. (B,L, snacks)


Day 3: Bogota (City Tour with Monserrate Hill & Paloquemao)
The tour starts with an early morning visit to the Paloquemao's Market. This is one of the largest and most important markets in the country. Paloquemao presents the perfect mix of the old and new Bogotá and offers a great insight into the life and customs of the people from Bogotá. You will find a large variety of flowers, exotic fruits, vegetables, meat, seafood, cheese, medicinal herbs as well as typical food. Everything is fresh and arrives daily to Bogotá from all regions of Colombia. You will have the opportunity to live a unique cultural experience, tasting some exotic fruits and enjoying a small snack during the visit.

Afterwards visit the famous and well preserved historical colonial quarter of La Candelaria. Steeped in history, this area is a must for photographers with its splendid colonial architecture; you will want to take the opportunity to capture the sights and sounds of this fascinating part of Bogotá. Walk through the streets permeating with the heady atmosphere of the past, as revealed by the library of Luis Angel Arango and down to the prominent Plaza de Bolivar, the heart of Bogotá, where locals and visitors mingle amongst the magnificent and foreboding structures. You will want to discover the history of this old part of the city by visiting the Cathedral, the Congress Palace, the Cardinal's Palace, the colonial churches of El Sagrario and San Agustin, the Independence House, the Palace of Justice and the City Hall which are all located in this impressive square.

Continuing to the east, on top of the forested mountains, you will find "Cerro de Monserrate". This mountain has a white catholic church located at the top and has been a site of worship since 1657. On a clear day you will have the opportunity to enjoy a spectacular view of the city. You also might see snowcap of "Nevado del Tolima" on the far west side.

The tour then follows with a visit to the "Museo del Oro", the most important gold museum in the world and a 'must see' when traveling to Bogotá. This museum displays one of the largest collections of pre-Columbian gold. Galleries on three levels display exquisitely crafted pieces dating back nearly 2.500 years. Visit the vault-like room on the top floor where the most treasured pieces are displayed, as well as the Offering Room, where passengers enter a black circular area that is gradually illuminated with indigenous music playing in the background; the light begins to dawn, and finally a remarkable display of gold offering collection is discovered.

The tour ends with a visit to the "Museo de Botero", housed in a renovated colonial mansion. The works on display are all donated by Fernando Botero, Colombia's most famous contemporary artist. Around 120 pieces of his own work are displayed at the museum including his famous sculptures, paintings and drawings. His work is well-known for the 'proportionally exaggerated' fat figures. In addition to his work, his personal collection by Picasso, Renoir, Dalí, Degas, Chagall, Matisse, Monet and Giacometti are also exhibited.

Lunch is included during the tour at a local restaurant with a set menu.
Tonight, a special feast for the senses as we make our way to Andre D.C. Restaurant. This legendary steakhouse blows everyone – even repeat visitors – away with its all-out fun atmosphere. The 75-page menu of classics like arepas (corn cakes) and ceviches, and pages of succulent steaks (some portioned to serve as many as seven) is totally overwhelming; al trapo (chargrilled beef tenderloin) is recommended if you need some help narrowing things down. The restaurant is decorated with Colombian ornaments and handcrafts, knick knacks from photos, religious figurines, candles, newspaper clippings, and more! This is a crazy and fun place that should not be missed! Dinner included with a fixed menu.
Overnight at the Sofitel Victoria Regia Hotel. (B, L, D)

NOTES: The Gold Museum is closed on Mondays and Botero Museum is closed on Tuesdays.


Day 4: Bogota / Medellin (City tour & Metro Cable)
We transfer to airport for the flight to Medellin. Meeting services upon arrival and transfer to the Hotel NH Collection Medellin Royal, centrally located in the exclusive El Poblado district just steps from the Centro de Negocios Edificio Forum, the Santa Fe and Oviedo Shopping commercial centers and the Hard Rock Café.

Welcome to the notorious city of Medellin! So, let get the notoriety of this city out of the way. Medellin was founded in 1616 by the Spanish Francisco Herrera Campuzano. However, throughout the 1980s and 1990s, Medellin was considered one of the most dangerous cities in the world. This was home of the drug lord Pablo Escobar and the so-called Medellin Cartel, who virtually took over the city during that time. Since his demise in the mid-1990, the cartel was disbanded, and the city rebounded tremendously.

Nowadays Colombia's second largest city has become a medical and business center with a population of 3.5 million and a budding tourist industry, its civic pride buoyed by the new public buildings and squares and exemplified by an efficient and improbably immaculate metro and cable car system. Linking rich with poor neighborhoods, spurring private development, the metro, notwithstanding shrieks elsewhere in Colombia over its questionable construction cost, is for residents of Medellin a shared symbol of democratic renewal.

Medellin is a vast city built north to south in the Aburrá valley and surrounded on either side by majestic mountain ranges. The wealthier classes live in the well-protected hillside neighborhood of El Poblado and Envigado (Southeast) and Laureles (West and South of downtown). This is far removed from the action and commotion which are found in the city's center. There are the busy markets and a thriving street life that make up much of the city's charm. The city is home to a half-dozen universities, accounting for a vibrant cultural and nightlife scene fueled by thousands of young adults from all over the country. As a relatively newer city, the architecture has a decidedly modernist appeal, which goes hand in hand with the progressiveness of its residents. Medellin also has the first (and only) Metro system in Colombia. And, for international travelers, Medellin is perhaps most famous for the Botero Museum, whose namesake is one of the most famous modern artist alive today. It is also known for its perfect climate, as witnessed by its nickname "city of the eternal spring"

After check-in we make our way go to Cerro Nutibara (Nutibara Hill) located in the heart of the city where we can find a replica of an Antioquian town (pueblito Paisa) from days of yore. People from Antioquía Medellin are referred to as Paisas who were the colonizers of what is now known as the Coffee Region. Then we head to the Plaza de las Esculturas (Sculptures Plaza) located next to the Antioquian Museum where there are several giant sculptures donated by the artist Fernando Botero, who was born in that city. We also visit the "Parque de los Pies Descalzos" (Barefoot Park), "Parque de los Deseos" (Park of the Wishes), and the Botanic Garden. We get on the Metrocable" (aerial cable car), transportation that takes us to the poorest communities of the city. We return to the hotel. Lunch included at a local restaurant with a fixed menu.
Overnight Hotel NH Collection Medellin Royal. (B,L)


Day 5: Medellin (Peñon & Guatapé)
After breakfast we leave Medellin and drive to Guatapé, a beautiful village located east of Medellín. There is the reservoir 'Embalse El Peñol-Guatapé', one of the largest lakes in the country, created by the construction of a hydroelectric dam that provides 30% of the electricity supply of Colombia. Officially 'El Peñol' is also known as 'La Piedra' (The Stone), because it is a 200 meters high rock towering over the surrounding lake. This has more than 600 steps, that are built into the side of this great geological wonder, allowing secure access to the top, where the lookout offers a spectacular view of the lake and its surroundings. The town of Guatapé is quiet, has a small square and a nice warm climate. It is famous for its church and beautiful houses in the historic center, with colorful facades, painted with representations of life that adorn the bottom of them.

Lunch is included at one of the traditional restaurants. Return to Medellin.
Overnight Hotel NH Collection Medellin Royal. (B,L)


Day 6: Medellin / Cartagena (Real food, real places, real people, dancing lessons & Chiva's Tour)
We transfer to airport for the flight to Cartagena. Private meet, greet and assist services upon arrival at Rafael Núñez Airport where you will be met by our representative and transferred to the Sofitel Legend Santa Clara Cartagena, a 121-room luxury hotel located in historical section of the "Old Twin". Carved out from the shell of a 17th-century convent the hotel provides a perfect blend of vintage and contemporary, striking a balance between art and beauty, combining old age-old tradition, local hospitality and French luxury. The hotel boasts some of the best dining in town and recently upped Cartagena's already impressive dining ante by opening of 1621 Restaurant.

Welcome to Cartagena, a fairy-tale city of romance, legends and sheer beauty, Cartagena de Indias is can be an addictive place with its breathtaking colonial architecture, horse-drawn carriages and narrow cobbled streets. This Caribbean colonial jewel was the first Spanish colony on the South American mainland and one of the main ports for the Spanish fleet which turned the city into an important center of trade in the 16th century. It's an historical city that is an inspiration to artists, writers, historians and musicians. Here you can stroll through Cartagena's maze of cobbled alleys, where enormous balconies are shrouded in bougainvillea and massive churches cast their shadows across leafy plazas. Relax at one of Cartagena's many open-air cafés, prime viewing spots to watch the parade of horse-drawn carriages, fashionable locals and mystified tourists.

After checking in to your hotel you'll start your journey through the city's historic center. We invite you to enjoy this delicious and colorful experience where you will be able to taste some of the local flavors of the city and learn about its culture. This walking tour through the inner walled section of the colonial city will let you experience Cartagena like a local resident in a neighborhood where people live, eat and shop.

This experience takes you to discover different sites and people from the colonial city, with whom the local residents relate on a daily basis as they pass by and stop for breakfast, lunch, dinner or typical snacks. Featuring seven authentic food stops with different delicious tastings, you get to escape the crowds and taste the best of what the city has to offer.

Along the way, your guide will entertain and tell you stories and insights into Cartagena's culture and history. Take a break from being a tourist and discover the real Cartagena with us!

NOTES: This tour includes small tastings at different points of the colonial city and one bottle of water per person.

Afterwards, your guide will walk you to the dancing school for some private lessons! According to our philosophy, feeling and enjoying the rhythm and the music is the most important part of learning Latin dancing – if you feel and enjoy the music you will always have a great time dancing and your spirit will charm the other people. The difficult moves and figures can later give some more diversion and kick to your dancing but without the feeling they are not very useful and only prevent you from getting into the rhythm. Private transfer from selected hotel to dancing school. Crazy Salsa offers shared specialized lessons for customers interested in learning the art of this dance. Learn the basic steps, focusing on improving the feeling and joy for rhythm and music, achieving confidence and security for dancing in bars and clubs.

Later in the evening, you will be able to practice the moves learned in the class.

Feel the heat of the Colombian/Caribbean beat in Cartagena by taking a Rumba en Chiva ("Party in a Chiva") on an exhilarating night ride in a typical CHIVA (open bus). Live music and all the rum you can drink can only make this an experience not to be missed.

The Chiva takes in the old colonial city and the illuminated walls that surround it. There is then quick stop to sample the famous fried snacks of Cartagena (filled empanadas, corn arepas with egg, manioc cakes, etc.), and from there entrance to a night club where the welcome is a free drink and a night ahead to feel the rhythm of this beautiful city. Return to the hotel. Overnight Sofitel Santa Clara Hotel. (B)


Day 7: Cartagena (City Tour & Gastronomic activity)
This morning we begin our introductory tour begins with a visit to the "Convento de la Popa", where the city's highest point is located, and you can enjoy the best view of the of the city. This convent was built in the 17th century by the Augustinian Monks. Initially it was just a small wooden chapel, but later it was replaced by a strong construction which still remains.

Continue with a visit to the "Castillo de San Felipe". This castle was built by the Spaniards in the 1600s and it is the greatest and strongest fortress ever built in a Spanish colony. Located at the top of San Lázaro hill, its purpose was to protect and guard the city's landward side from any attack or invasion. This fortress provides a complex system of tunnels connected with strategic points to distribute provisions and facilitate a possible evacuation. Additionally, the tunnel's architecture was built so that any noise would echo along them, in order to make internal communications easier and hear even the slightest sound of the enemies approaching.

Afterwards, a walk through "Las Bóvedas" is included. These 23 vaults were built in the 18th century and they are considered the last major colonial construction made within the city walls for military purposes. The vaults were used as storerooms for munitions and provisions by the Spaniards, and later on, they became jail cells. Nowadays, they are used as crafts markets where you can find handicrafts, antiques, galleries, jewelry, clothing and souvenirs, among other things.

At the end of the tour you will visit the "Iglesia y Convento San Pedro de Claver"; this convent was founded in the early 17th century by San Ignacio de Loyola. The name of the church was given in honor to San Pedro Claver, a Jesuit priest who spent his life ministering to the enslaved people brought from Africa. This baroque church has an imposing stone facade and inside there are fine stained-glass windows and a high altar made of Italian marble. You will also find a beautiful cloister surrounded with trees, a museum and the place where San Pedro Claver lived and died.

NOTE: It is important to remember when visiting churches, monasteries, and shrines, women should not wear shorts or miniskirts and men should not wear shorts.

This evening your guide will walk you to Agua de Mar Restaurant for a unique gastronomic experience. This is a gorgeous and inventive place considered one of Cartagena's most interesting restaurants. The upbeat owners, Mar Alonso and Alastair Seymour, traded a decade moving the financial markets in Madrid to live the stuff of dreams in the jewel in Colombia's Caribbean coast in 2012. Here you'll feast on the stylish culinary Mecca built around a well-travelled fusion of tapas with other cuisines and a wonderfully worked cocktail list. Forget shared platters of Manchego cheese, Iberian hams and papas bravas, Agua de Mar's menu is the extraordinary product of two decades of culinary experiments by executive chef, Mar Alonso. Enjoy a delightful dinner and walk back to your hotel.
Overnight at the Sofitel Santa Clara Hotel. (B,D)


Day 8: Cartagena (Boquilla Mangrove & Getsemaní Walking Tour)
The tour begins with a visit to "La Boquilla", an old fishing village located twenty minutes north from the city. This community was once a slave colony and it has been home to many Afro-Colombian inhabitants. Once you arrive, you will find yourself on a stretch of beach located at a narrow peninsula flanked by the clear waters of the Caribbean Sea on one side and the "Ciénaga de la Virgen" – a large lake and mangrove swamp – on the other.

You will go on board a traditional wooden canoe steered by a native person and you will navigate around the tunnels of the mangrove swamps where you will be able to observe the fauna and flora that inhabits in this unique ecosystem.

After this visit we head back towards Cartagena for a walking tour through the Getsemaní district, an outer walled neighborhood with Spanish colonial architecture. This was an extension of the "Centro Histórico" (down-town) and originally it was occupied by the working-classes back in the 16ht century, when Cartagena was ruled by the Spanish empire. Getsemaní has experienced a 21st-century renaissance and nowadays, it is an authentic charming neighborhood with colonial architecture, dance halls, graffiti art, historic buildings converted into boutique hotels, acclaimed restaurants, food vendors and public plazas, which combined creates an elegant and relaxed atmosphere. This area offers so much to do and see which makes visitors easily fall in love with the charm and style of Getsemaní. At the end of the tour, a soft drink will be provided.
Overnight at the Sofitel Santa Clara Hotel (B)


Day 9: Depart Cartagena
Transfer to the airport for the flight back home. (B)
Remarks
Not Included:
Alcoholic or non-alcoholic beverages
International or domestic airfares
Cost of Medical Emergencies including evacuation
Gratuities
Souvenirs or additional services
Travel insurance
Cost of relevant visas
Anything else not listed as included